Christ the Lord Is Risen Today
First line: Christ the Lord is risen today, Alleluia! / Christ, the Lord, is ris'n today, Alleluia! / Christ the Lord is ris'n today / Christ the Lord is ris'n today, Alleluia! Sons of men / Christ, the Lord, is ris'n to day! / Christ the Lord is risen today
Original language: English

Words: Charles Wesley
Music: Lyra Davidica, 1708; Henry Carey

Christ the Lord Is Risen Today
Hymns (1948, 1979 ed.), 10
1. Christ the Lord is ris'n today, Alleluia!Sons of men and angels say, Alleluia!Raise your joys and triumphs high; Alleluia!Sing, ye heav'ns and earth reply, Alleluia!
2. Love's redeeming work is done, Alleluia!Fought the fight, the victory won. Alleluia!Jesus' agony is o'er. Alleluia!Darkness veils the earth no more. Alleluia!
3. Lives again our glorious King; Alleluia!Where, O death, is now thy sting? Alleluia!Once he died our souls to save; Alleluia!Where thy victory, O grave? Alleluia!

These charts show the use of this song in English hymnbooks and other collections published by The Church of Jesus Christ of Latter-day Saints. If a song appears in multiple editions of the same hymnbook, it is only counted once. [undetermined] means that tune information has not yet been entered in.
Tunes that have appeared with this song in English
Appearances of this song over time in English
Tune: Easter Hymn (by Lyra Davidica, 1708; Henry Carey) (Return to top)
Tune 200
X:200 Q:1/4=108 M:4/4 L:1/8 K:C C2 E2 G2 C2 | F2 A2 (A2 G2) | (EFGC F2) EF | (E2 D2) C4 | yy
Tune: Christ the Lord Is Risen Today (by Kevin Pace) (Return to top)
Tune 4598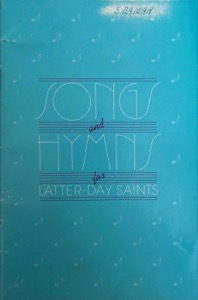 Christ the Lord Is Risen Today
Christ, the Lord, is ris'n to day!