Praise to God, Immortal Praise
First line: Praise to God, the great Creator / Praise to God, immortal praise
Original language: English

Words: Anna Laetitia Barbauld; Stewart's Collection
Music: Ebenezer Beesley

Praise to God, immortal praise
Sacred Hymns (Manchester Hymnal) (1840, 1912 ed.), 8
1. Praise to God, immortal praise,For the love that crowns our days;Bounteous source of every joy,Let Thy praise our tongues emply.
2. For the blessings of the field,For the stores the gardens yield,For the vine's enlivening juice,For the generous olive's use.
3. Flocks that whiten all the plain,Yellow sheaves of ripened grain,Clouds that drop their fatn'ing dews,Suns that temperate warmth diffuse.
4. All that Spring, with bounteous handScatters o'er the smiling land,All that liberal Autumn poursFrom its rich, o'erflowing stores.
5. Thanks to Thee, our God, we owe,Source from whence all blessings flow!And for these our souls shall raiseGrateful vows and solemn praise.

These charts show the use of this song in English hymnbooks and other collections published by The Church of Jesus Christ of Latter-day Saints. If a song appears in multiple editions of the same hymnbook, it is only counted once. [undetermined] means that tune information has not yet been entered in.
Tunes that have appeared with this song in English
Appearances of this song over time in English
Other Restoration-Based Denominations
Praise to God, immortal praise
Other Restoration-Based Denominations
Praise to God, immortal praise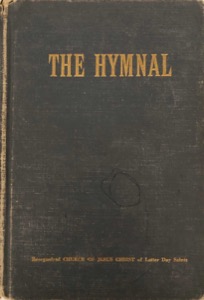 Other Restoration-Based Denominations
Praise to God, immortal praise