Come, All Ye Saints Who Dwell on Earth
First line: Come, all ye Saints who dwell on earth / Come, all ye Saints who dwell on earth, Your cheerful
Original language: English

Words: William W. Phelps
Music: Betsy Lee Bailey

Come, all ye Saints who dwell on earth
Sacred Hymns (Manchester Hymnal) (1840, 1912 ed.), 14
1. Come, all ye Saints who dwell on earth,Your cheerful voices raise,Our great Redeemer's love to sing,And celebrate His praise.
2. His love is great, He died for us;Shall we ungrateful be,Since He has marked a road to bliss,And said, "Come, follow me"?
3. The straight and narrow way we've found!Then let us travel on,Till we, in the celestial world,Shall meet where Christ is gone.
4. And there we'll join the heavenly choir,And sing His praise above,While endless ages roll around,Perfected by His love.

These charts show the use of this song in English hymnbooks and other collections published by The Church of Jesus Christ of Latter-day Saints. If a song appears in multiple editions of the same hymnbook, it is only counted once. [undetermined] means that tune information has not yet been entered in.
Tunes that have appeared with this song in English
Appearances of this song over time in English
Tune: Come, All Ye Saints Who Dwell on Earth (by Betsy Lee Bailey) (Return to top)
Tune 4445
Tune: Keokuk (by William B. Bradbury) (Return to top)
Tune 65
X:65 Q:1/2=69 M:2/2 L:1/4 K:Bb F | F F F F | F2 B2 | A3 yy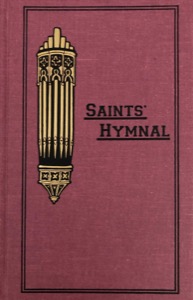 Other Restoration-Based Denominations
Come, all ye saints who dwell on earth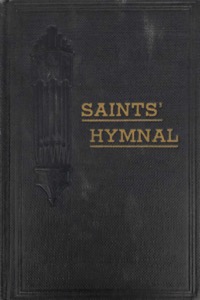 Other Restoration-Based Denominations
Come, all ye saints who dwell on earth
Other Restoration-Based Denominations
Come, all ye saints who dwell on earth