God of Our Fathers, Whose Almighty Hand
First line: God of the ages, who with sure command / God of our fathers, whose almighty hand / God of the ages, whose almighty hand / God of our fathers, Whose almighty hand Leads forth
Original language: English

Words: Daniel C. Roberts
Music: George W. Warren

God of Our Fathers, Whose Almighty Hand
Hymns (1948, 1979 ed.), 54
1. God of our fathers, Whose almighty handLeads forth in beauty all the starry bandOf shining worlds in splendor through the skies,Our grateful songs before thy throne arise.
2. Thy love divine hath led us in the past;In this free land by thee our lot is cast;Be thou our Ruler, Guardian, Guide, and Stay,Thy word our law, thy paths our chosen way.
3. From war's alarms, from deadly pestilence,Be thy strong arm our ever sure defense;Thy true religion in our hearts increase,Thy bounteous goodness nourish us in peace.

These charts show the use of this song in English hymnbooks and other collections published by The Church of Jesus Christ of Latter-day Saints. If a song appears in multiple editions of the same hymnbook, it is only counted once. [undetermined] means that tune information has not yet been entered in.
Tunes that have appeared with this song in English
Appearances of this song over time in English
Tune: National Hymn (by George W. Warren) (Return to top)
Tune 78
X:78 Q:1/4=112 M:4/4 L:1/4 K:Eb E2 E3/2 F/ | G3 A | G E E D | E3 z | yy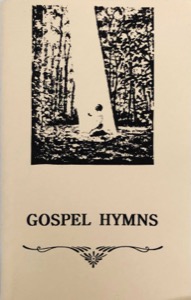 Other Restoration-Based Denominations
God of Our Fathers