O Jesus, The Giver of All We Enjoy
First line: O Jesus! the giver of all we enjoy / O Jesus, the giver of all we enjoy, Our lives / O Jesus! the giver
Original language: English

Words: Anon.; William W. Phelps
Music: Ralph Bradshaw

O Jesus, the giver
Sacred Hymns (Manchester Hymnal) (1840, 1912 ed.), 17
1. O Jesus, the giverOf all we enjoy,Our lives to Thy honorWe wish to employ;With praises unceasingWe'll sing of Thy name;Thy goodness increasing,Thy love we'll proclaim.
2. With joy we rememberThe dawn of that day,When cold as DecemberIn darkness we lay;The sweet invitationWe heard with surprise,And witnessed salvationFlow down from the skies.
3. The wonderful nameOf Jesus we'll sing,And publish the fameOf our Captain and King.With sweet exultationHis goodness we prove;His name is salvationHis nature is love.
4. We now are enlistedIn Jesus' blest cause.Divinely assistedTo conquer our foes:His grace will support usTill conflicts are o'er,He then will escort usTo Zion's bright shore.

These charts show the use of this song in English hymnbooks and other collections published by The Church of Jesus Christ of Latter-day Saints. If a song appears in multiple editions of the same hymnbook, it is only counted once. [undetermined] means that tune information has not yet been entered in.
Tunes that have appeared with this song in English
Appearances of this song over time in English
Tune: Goshen / O Jesus, the Giver (by Ralph Bradshaw) (Return to top)
Tune 4860
Tune: O Jesus, the Giver (by Jonathan E. Spilman) (Return to top)
Tune 2997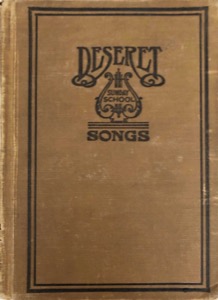 O Jesus, the Giver of All We Enjoy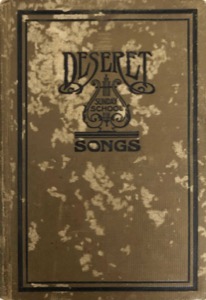 O Jesus, the Giver of All We Enjoy
Tune: O Jesus, the giver of all we enjoy (by Hans Henry Petersen) (Return to top)
Tune 5318