Tell Me, Dear Lord
First line: Tell me, dear Lord— in thine own way I pray
Original language: English

Words: M. E. P.
Music: C. Harold Lowden

Tell Me, Dear Lord
Children's Songbook (1989, 2017 ed.), no. 176
1. Tell me, dear Lord, in thine own way I pray,What thou would'st have me say and do today.Teach me to know and love thy will, O Lord;Help me to understand thy loving word.
2. I would be guided by thy loving hand;Would hear thy voice, obey thy blest command.Each moment just to know that thou art nearWill strength impart and banish ev'ry fear.

These charts show the use of this song in English hymnbooks and other collections published by The Church of Jesus Christ of Latter-day Saints. If a song appears in multiple editions of the same hymnbook, it is only counted once. [undetermined] means that tune information has not yet been entered in.
Tunes that have appeared with this song in English
Appearances of this song over time in English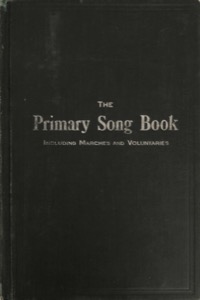 Tell Me, Dear Lord (A Prayer)