I need thee every hour, most gracious Lord
First line: I need Thee ev'ry hour / I need thee every hour, Most gracious Lord; No tender / Ты нужен мне, Господь / I need Thee ev'ry hour, Most gracious Lord / I need thee every hour / I need you every hour / I need thee every hour, Most gracious Lord
Original language: English

Words: Annie S. Hawks
Music: Robert Lowry

I Need Thee Every Hour
Hymns (1948, 1979 ed.), 79
1. I need thee every hour,Most gracious Lord;No tender voice like thineCan peace afford.
[Chorus]I need thee; O I need thee;Every hour I need thee!I bless me now, my Savior;I come to thee!
2. I need thee every hour,Stay thou nearby;Temptations lose their powerWhen thou art nigh.
3. I need thee every hour,In joy or pain;Come quickly and abide,Or life is vain.
4. I need thee every hour,Most holy One;O make me thine indeed,Thou blessed Son!

These charts show the use of this song in English hymnbooks and other collections published by The Church of Jesus Christ of Latter-day Saints. If a song appears in multiple editions of the same hymnbook, it is only counted once. [undetermined] means that tune information has not yet been entered in.
Tunes that have appeared with this song in English
Appearances of this song over time in English
Tune: Need (by Robert Lowry) (Return to top)
Tune 98
X:98 Q:1/4=72 M:3/4 L:1/8 K:G G2 | B3 A GF | G4 G2 | (G3 A) (GE) | D4 yy
X:334 Q:1/4=72 M:3/4 L:1/8 K:Ab clef=treble-8 A2 | c3 B AG | A4 A2 | (A3 B) (AF) | E4 yy
Other Restoration-Based Denominations
I need thee every hour, most gracious Lord
Other Restoration-Based Denominations
I need thee every hour, most gracious Lord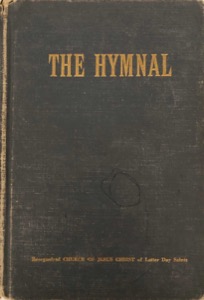 Other Restoration-Based Denominations
I need thee every hour, most gracious Lord