Jesus Once Was a Little Child
First line: Jesus once was a little child, A little child like me / Jesus once was a little child, A little child / Jesus once was a little child
Original language: English

Words: James R. Murray
Music: Joseph Ballantyne

Jesus Once Was a Little Child
Children's Songbook (1989, 2017 ed.), no. 55
1. — Jesus once was a little child,A little child like me;And he was pure and meek and mild,As a little child should be.
[Chorus]So, little children,Let's you and ITry to be like him,Try, try, try.
2. He played as little children playThe pleasant games of youth;But he never got vexed if the game went wrong,And he always spoke the truth.

These charts show the use of this song in English hymnbooks and other collections published by The Church of Jesus Christ of Latter-day Saints. If a song appears in multiple editions of the same hymnbook, it is only counted once. [undetermined] means that tune information has not yet been entered in.
Tunes that have appeared with this song in English
Appearances of this song over time in English
Tune: Jesus Once Was a Little Child (by Joseph Ballantyne) (Return to top)
Tune 378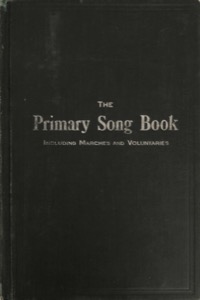 Jesus Once Was a Little Child
Jesus Once Was a Little Child