Beautiful Savior
English: Beautiful Savior

First line: Schön leucht die Sonne, schön auch sind der Monde / Fair is the sunshine, Fairer the moonlight / Fairest Lord Jesus, ruler of all nature / Beautiful Saviour, King of Creation / Fair is the sunlight / Fair is the sunshine, Fairer still the moonlight / Fairest Lord Jesus! Ruler of all nations! / Bela é a luz do Sol / Fair is the sunshine / Beautiful Savior / Fair are the meadows, Fairer the woodlands, Robed in flowers of blooming spring / Fairest Lord Jesus / Весной красивы лес, луга и нивы / Fair are the meadows, Fairer the woodlands / Fair is the sunshine, Fairer still the moonlight And / Beautiful Savior, King of Creation

Original language: German
Original title: Schönster Herr Jesu


Words: Gesangbuch, Münster, 1677
Music: Silesian folk song; Schlesiche Volkslieder, 1842




Beautiful Savior (Crusader's Hymn)
Children's Songbook (1989, 2017 ed.), no. 62
1. Fair is the sunshine,Fairer the moonlightAnd all the stars in heav'n above;Jesus shines brighter,Jesus shines purerAnd brings to all the world his love.
2. Fair are the meadows,Fairer the woodlands,Robed in the flowers of blooming spring;Jesus is fairer,Jesus is purer.He makes the sorrowing spirit sing.
3. Beautiful Savior!Lord of the nations!Son of God and Son of Man!Thee will I honor, praise, and give glory,Give praise and glory evermore!Evermore!

These charts show the use of this song in English hymnbooks and other collections published by The Church of Jesus Christ of Latter-day Saints. If a song appears in multiple editions of the same hymnbook, it is only counted once. [undetermined] means that tune information has not yet been entered in.
Tunes that have appeared with this song in English
Appearances of this song over time in English
Tune: Schönster Herr Jesu (by Silesian folk song; Schlesiche Volkslieder, 1842) (Return to top)
Tune 386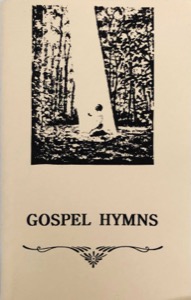 Other Restoration-Based Denominations
Fairest Lord Jesus