Wsza chwała, cześć i honor
English: All Glory, Laud, and Honor

First line: All glory, laud, and honor / All glory, laud, and honor to thee, Redeemer, King

Original language: Latin
Original title: Glor­ia, laus, et hon­or


Words: Theodulph of Orleans
Music: Melchior Teschner




Wsza chwała, cześć i honor
Hymny (2016, 2016 ed.), 30
1. Wsza chwała, cześć i honorDla Ciebie, Królu mój,Któremu to hosannyDziecięcy śpiewał chór.Tyś Królem Izraela,Tyś Dawidowy Syn,Przychodzisz w imię Pana,Błogosławionyś Ty.
2. Na wysokości TobieAnielski śpiewa dwór.Stworzenie wsze i ludzieWtórują z ziemi mu.Przed Tobą HebrajczycyZ palmami niegdyś szli.My uwielbienia hymnyŚpiewamy w darze Ci.
3. To Tobie, nim cierpiałeś,Śpiewano chwały pieśń.Dziś Tobie, Wyniesiony,Pragniemy oddać cześć.Przyjąłeś ongiś chwały hymn,Miłości przyjmij dar,Ty, który kochasz dobro,Łaskawy Królu nasz.

Tune: St. Theodulph (by Melchior Teschner) (Return to top)
Tune 69
X:69 Q:1/4=112 M:4/4 L:1/4 K:C C | G G A B | c2 c e | d c c B | c3 yy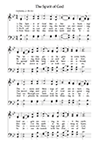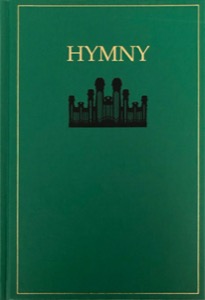 Wsza chwała, cześć i honor