My Heavenly Father Loves Me
First line: Whenever I hear the song of a bird Or look at the blue / Whenever I hear the song of a bird / Whenever I hear the song of a bird or look
Original language: English

Words: Clara W. McMaster
Music: Clara W. McMaster

My Heavenly Father Loves Me
Children's Songbook (1989, 2017 ed.), no. 228
1. Whenever I hear the song of a birdOr look at the blue, blue sky,Whenever I feel the rain on my faceOr the wind as it rushes by,Whenever I touch a velvet roseOr walk by our lilac tree,I'm glad that I live in this beautiful worldHeav'nly Father created for me.
2. He gave me my eyes that I might seeThe color of butterfly wings.He gave me my ears that I might hearThe magical sound of things.He gave me my life, my mind, my heart:I thank him rev'rentlyFor all his creations, of which I'm a part.Yes, I know Heav'nly Father loves me.

These charts show the use of this song in English hymnbooks and other collections published by The Church of Jesus Christ of Latter-day Saints. If a song appears in multiple editions of the same hymnbook, it is only counted once. [undetermined] means that tune information has not yet been entered in.
Tunes that have appeared with this song in English
Appearances of this song over time in English
Tune: My Heavenly Father Loves Me (by Clara W. McMaster) (Return to top)
Tune 515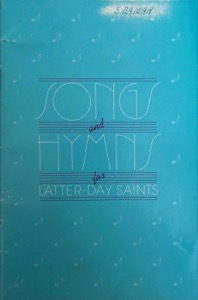 My Heavenly Father Loves Me