Hymns (1985–Present)
The current hymnbook, Hymns of The Church of Jesus Christ of Latter-day Saints, was first published in 1985. This hymnal is used in Sunday services and in most Church-related meetings. It has been published in 47 languages (as of February 2022) and is used by Church members around the world.
Additional information

Characteristics of the 1985 hymnbook

The 1985 hymnbook has a green cover with gold lettering and a black silhouette of the Salt Lake Tabernacle organ pipes. There is a gold rectangle forming a border around the edge. The endpaper inside the cover has a green marble/paisly design.

The book can be purchased from Store.ChurchofJesusChrist.org in "standard" size, pocket size, large-print, or spiral-bound (not all options are available in every language). The leather versions of the pocket-size book have been made available in a few different colors.

The original English edition of the 1985 hymnbook contains 341 hymns. Most editions in other languages only include around 200 songs. There is a standard "core" of songs that most hymnbook translations have, though the order of the hymns is not always the same between translations. Some languages' hymnbooks include songs that don't exist in English or aren't in the current English hymnbook.

In the 1998 edition, copyright information was changed to reference IRI (Intellectual Reserve, Inc.) instead of "LDS." The fonts are slightly wider in 1998 compared to 1985, and some of the music was reflowed (compare, for example, Hymn 2). Also, in each edition, music and text typos were correct, and dates were updated in the credits for any authors or composers who had passed away. In 1989 the music department began using Music Engraver, and in 2005 they began using Finale to prepare the sheet music. Changes in software may have contributed to font changes.

Special editions

A few special editions of the hymnbook exist. For a short time a dark green leather hardcover version of the hymnbook was available. A white version is printed for temples, with silver lettering and the organ silhouette. Special editions were also printed for Church employees in 1985 (black hardcover with silver-embossed grid pattern), 1987 (pocket-sized, reddish-brown leather cover with snap), and 2008 (dark maroon leather cover).

Church-produced "Hymn 342" inserts were previously available for the English hymnbook (starting in 1987), with a national anthem for Canada, Australia, or New Zealand, but these are no longer being printed or distributed.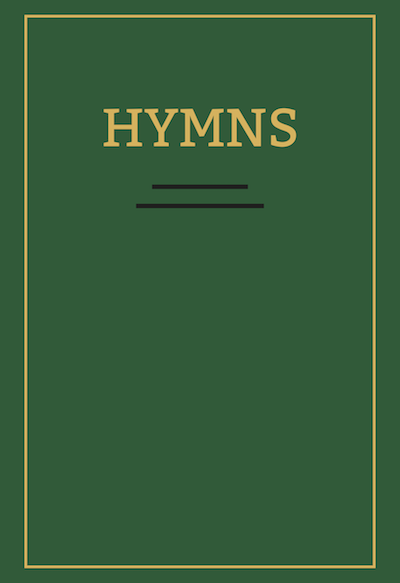 Hymnals/collections that appear in light grey have not been fully indexed.

---

Related collections