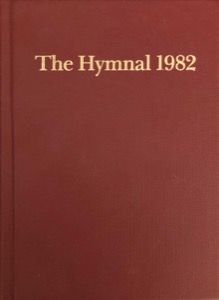 The Hymnal 1982 according to the use of the Episcopal Church
The Hymnal 1982, English.
New York City, New York, USA. The Church Hymnal Corporation; The Church Pension Fund; Episcopal Church.
1982. 1985 Edition (current). 1014 songs.
Book © 1985 by The Church Pension Fund.
Red or blue cover with embossed gold lettering.
The primary focus of SingPraises.net is music published by The Church of Jesus Christ of Latter-day Saints. However, other hymnals and collections, including the one on this page, are indexed for reference.
---
Indexes
References
List of songs
Jump to:

Service Music: The Daily Office

(Return to top)
S1.

O Lord, open thou our lips

Song credits not available

S2.

O come, let us sing unto the Lord

Words: Unknown

Music: Bruce E. Ford, b. 1947

S3.

O come, let us sing unto the Lord

Song credits not available

S4.

O come, let us sing unto the Lord

Words: Unknown

Music: Edwin George Monk, 1819-1900

S5.

O come, let us sing unto the Lord

Words: Unknown

Music: John Naylor, 1838-1897

S6.

O come, let us sing unto the Lord

Words: Unknown

Music: C. Teesdale, 1782-1855

S7.

O come, let us sing unto the Lord

Words: Unknown

Music: Thomas Attwood Walmisley, 1814-1856

S8.

O come, let us sing unto the Lord

Song credits not available

S9.

O come, let us sing unto the Lord

Words: Unknown

Music: George S. Talbot, 1875-1918

S10.

O come, let us sing unto the Lord

Words: Unknown

Music: Maurice Green, 1695-1755

S11.

O be joyful in the Lord all ye lands

Words: Anon.

Music: Bruce E. Ford, b. 1947

S12.

O be joyful in the Lord all ye lands

Words: Anon.

Music: Edward John Hopkins, 1818-1901

S13.

O be joyful in the Lord all ye lands

Words: Anon.

Music: Henry Aldrich, 1647-1710

S14.

O be joyful in the Lord all ye lands

Words: Anon.

Music: Thomas Kelway, 1695-1749

S15.

O be joyful in the Lord all ye lands

Words: Anon.

Music: Christopher Gibbons, 1615-1676

S16.

Alleluia, alleluia, alleluia

Words: Unknown

Music: Bruce E. Ford, b. 1947

S17.

Christ our Passover is sacrificed for us

Words: Unknown

Music: Richard Woodward, 1744-1777

S18.

Alleluia, alleluia, alleluia

Words: Unknown

Music: John Stainer, 1840-1901

S19.

Alleluia, alleluia, alleluia

Words: Unknown

Music: R. Tomlinson, 18th cent.

S20.

Alleluia, alleluia, alleluia

Words: Unknown

Music: James Nares, 1715-1783

S21.

The Lord be with you

Song credits not available

S22.

O Lord, show thy mercy upon us

Song credits not available

S23.

O Lord, save thy people, and bless thine heritage

Song credits not available

S24.

Let us bless the Lord

Song credits not available

S25.

Let us bless the Lord, alleluia, alleluia

Song credits not available

S26.

O God, make speed to save us

Song credits not available

S27.

O gracious Light

Words: Unknown

Music: Victor Judson Schramm. 1944-1984

S28.

The Lord be with you

Song credits not available

S29.

That this evening may be holy, good, and peaceful

Words: Unknown

Music: Mason Martens, b. 1933

S30.

That this evening may be holy, good, and peaceful

Words: Unknown

Music: Mason Martens, b. 1933

S31.

Let us bless the Lord

Song credits not available

S32.

Let us bless the Lord, alleluia, alleluia

Song credits not available

S33.

Lord, open our lips

Song credits not available

S34.

Come, let us sing to the Lord

Words: Unknown

Music: Bruce E. Ford, b. 1947

S35.

The Invitatory: Venite

Words: Unknown

Music: Jack Noble White, b.1938

S36.

Come, let us sing to the Lord

Words: Unknown

Music: George A. MacFarren, 1813-1887

S37.

Come, let us sing to the Lord

Words: Unknown

Music: Stephen Elvey, 1805-1860

S38.

Come, let us sing to the Lord

Words: Unknown

Music: Thomas Tertius Noble, 1867-1953

S39.

Come, let us sing to the Lord

Words: Unknown

Music: Charles Villiers Stanford, 1852-1924

S40.

Come, let us sing to the Lord

Words: Unknown

Music: George S. Talbot (1875-1918)

S41.

Be joyful in the Lord, all you lands

Words: Unknown

Music: Bruce E. Ford

S42.

Be joyful in the Lord, all you lands

Words: Unknown

Music: Peter Hurford, b. 1930

S43.

Be joyful in the Lord, all you lands

Words: Unknown

Music: Richard Woodward, 1744-1777

S44.

Be joyful in the Lord, all you lands

Words: Unknown

Music: James Nares, 1715-1783

S45.

Be joyful in the Lord, all you lands

Words: Unknown

Music: Henry Walford Davies , 1869-1941

S46.

Alleluia, Christ our Passover has been sacrificed for us

Words: Book of Common Prayer

Music: Norman Mealy, b. 1923

S47.

Alleluia, alleluia

Words: Unknown

Music: William Henry Walter, 1825-1893

S48.

Alleluia, alleluia

Song credits not available

S49.

Alleluia, alleluia

Words: Unknown

Music: John Hindle, 1761-1796

S50.

Christ our Passover has been sacrificed for us

Words: Unknown

Music: David Hurd, b. 1950

S51.

The Lord be with you

Song credits not available

S52.

Show us your mercy, O Lord

Song credits not available

S53.

Save your people, Lord, and bless your inheritance

Song credits not available

S54.

Let us bless the Lord

Song credits not available

S55.

Let us bless the Lord, alleluia, alleluia

Song credits not available

S56.

Light and peace, in Jesus Christ our Lord

Words: Unknown

Music: Mason Martens, b. 1933

S57.

Light and peace, in Jesus Christ our Lord

Song credits not available

S58.

O God, make speed to save us

Song credits not available

S59.

O gracious Light

Words: Unknown

Music: Bruce E. Ford, b. 1947; James McGregor, b. 1930

S60.

O gracious Light

Words: Unknown

Music: Ronald Arnatt, b. 1930

S61.

O gracious Light

Words: Unknown

Music: McNeil Robinson II, b. 1943

S62.

The Lord be with you

Song credits not available

S63.

That this evening may be holy, good, and peaceful

Words: Unknown

Music: Mason Martens, b. 1933

S64.

That this evening may be holy, good, and peaceful

Words: Unknown

Music: Mason Martens, b. 1933

S65.

Let us bless the Lord

Song credits not available

S66.

Let us bless the Lord, alleluia, alleluia

Song credits not available

Service Music: The Great Litany

(Return to top)
S67.

O God the Father, Creator of heaven and earth

Words: Unknown

Music: John Merbecke, 1510?-1583?

Service Music: Proper Liturgies for Special Days

(Return to top)
S68.

The light of Christ

Song credits not available

S69.

for ever and ever. Amen

Song credits not available

S70.

Great Alleluia

Song credits not available

Other versions of this song:

Service Music: Holy Baptism

(Return to top)
S71.

Blessed be God: Father, Son, and Holy Spirit

Words: Unknown

Music: Mason Martens, b. 1933

S72.

Alleluia, Christ is risen

Words: Traditional

Music: Mason Martens, b. 1933

S73.

Bless the Lord who forgives all our sins

Words: Unknown

Music: Mason Martens, b. 1933

S74.

There is one Body and one Spirit

Song credits not available

S75.

Lord, hear our prayer

Song credits not available

Service Music: The Holy Eucharist

(Return to top)
S76.

Blessed be God: Father, Son, and Holy Spirit

Words: Unknown

Music: Mason Martens, b. 1933

S77.

Blessed be God: Father, Son, and Holy Spirit

Words: Unknown

Music: David Hurd, b. 1950

S78.

Alleluia, Christ is risen

Words: Traditional

Music: Mason Martens, b. 1933

S79.

Alleluia, Christ is risen

Words: Traditional

Music: David Hurd, b. 1950

S80.

Bless the Lord who forgiveth all our sins

Words: Unknown

Music: Mason Martens, b. 1933

S81.

Bless the Lord who forgiveth all our sins

Words: Unknown

Music: David Hurd, b. 1950

S82.

Bless the Lord who forgives all our sins

Words: Unknown

Music: Mason Martens, b. 1933

S83.

Bless the Lord who forgives all our sins

Words: Unknown

Music: David Hurd, b. 1950

S84.

Kyrie eleison

Words: Unknown

Music: David Hurd (b. 1950)

Language: Romanized Greek

S85.

Kyrie eleison

Song credits not available

Language: Romanized Greek

S86.

Kyrie eleison

Words: Unknown

Music: David Hurd (b. 1950)

Language: Romanized Greek

S87.

Kyrie eleison

Words: Unknown

Music: Jackson Hill (b. 1941)

Language: Romanized Greek

S88.

Kyrie eleison

Words: Unknown

Music: McNeil Robinson II (b. 1943)

Language: Romanized Greek

S89.

Kyrie eleison

Words: Unknown

Music: Hans Leo Hassler, 1564-1612; James McGregor, b. 1930

Language: Romanized Greek

S90.

Lord, have mercy upon us

Words: Unknown

Music: John Merbecke, 1510?-1585?; Thomas Foster, b. 1938

S91.

Lord, have mercy upon us

Words: Unknown

Music: Healey Willan, 1880-1968

S92.

Lord, have mercy upon us

Words: Unknown

Music: Charles Winfred Douglas, 1867-1944

S93.

Lord, have mercy upon us

Words: Unknown

Music: Leo Sowerby, 1895-1968

S94.

Lord, have mercy

Words: Unknown

Music: Mason Martens, b. 1933

S95.

Lord, have mercy

Words: Unknown

Music: Richard Proulx, 1937-

S96.

Lord, have mercy

Words: Unknown

Music: Franz Peter Schubert, 1797-1828; Richard Proulx, 1937-

S97.

Lord, have mercy

Words: Unknown

Music: Richard Felciano, b. 1930

S98.

Lord, have mercy

Words: Unknown

Music: William Mathias, b. 1934

S99.

Holy God, Holy and Mighty

Words: Unknown

Music: Bruce E. Ford, b. 1947

S100.

Holy God, Holy and Mighty

Words: Unknown

Music: David Hurd, b. 1950

S101.

Holy God, Holy and Mighty

Words: Unknown

Music: John Rutter, b. 1945

S102.

Holy God, Holy and Mighty

Words: Unknown

Music: Alexander Archangelsky, 1816-1924

S103.

I believe in one God, Father Almighty

Words: Unknown

Music: Charles Winfred Douglas, 1867-1944

S104.

We believe in one God, the Father, the Almighty

Words: Unknown

Music: Mason Martens, b. 1933

S105.

We believe in one God, the Father, the Almighty

Words: Unknown

Music: Calvin Hampton, 1938-1984

S106.

With all our heart and with all our mind

Song credits not available

S107.

Father, we pray for your holy Catholic Church

Words: Unknown

Music: Bruce E. Ford, b. 1947

S108.

Let us pray for the Church and for the world

Words: Unknown

Music: David Hurd, b. 1950

S109.

In peace, let us pray to the Lord

Words: Unknown

Music: Mason Martens, b. 1933

S110.

The peace of the Lord be always with you

Song credits not available

S111.

The peace of the Lord be always with you

Words: Unknown

Music: Mason Martens, b. 1933

S112.

The Lord be with you

Song credits not available

S113.

Holy, holy, holy, Lord God of Hosts

Words: Unknown

Music: John Merbecke, 1510?-1585?

S114.

Holy, holy, holy, Lord God of Hosts

Words: Unknown

Music: Healey Willan, 1880-1968

S115.

Holy, holy, holy, Lord God of Hosts

Words: Unknown

Music: Charles Winfred Douglas, 1867-1944; Bruce E. Ford, b. 1947

S116.

Holy, holy, holy, Lord God of Hosts

Words: Unknown

Music: Charles Winfred Douglas, 1867-1944

S117.

Holy, holy, holy, Lord God of Hosts

Words: Unknown

Music: Hans Leo Hassler, 1564-1612; James McGregor, b. 1930

S118.

Amen

Song credits not available

S119.

Our Father, who art in heaven

Words: Unknown

Music: Charles Winfred Douglas, 1867-1944

S120.

The Lord be with you

Song credits not available

S121.

Holy, holy, holy Lord, God of power and might

Words: Unknown

Music: James McGregor, b. 1930

S122.

Holy, holy, holy Lord, God of power and might

Words: Unknown

Music: Mason Martens, b. 1933

S123.

Holy, holy, holy Lord, God of power and might

Words: Unknown

Music: Howard E. Galley, b. 1929

S124.

Holy, holy, holy Lord, God of power and might

Words: Unknown

Music: David Hurd, b. 1950

S125.

Holy, holy, holy Lord, God of power and might

Words: Unknown

Music: Richard Proulx, b. 1937

S126.

Holy, holy, holy Lord, God of power and might

Words: Unknown

Music: Richard Felciano, b. 1930

S127.

Holy, holy, holy Lord, God of power and might

Words: Unknown

Music: Calvin Hampton, 1938-1984

S128.

Holy, holy, holy Lord, God of power and might

Words: Unknown

Music: William Mathias, b. 1934

S129.

Holy, holy, holy Lord, God of power and might

Words: Unknown

Music: Robert Powell, b. 1932

S130.

Holy, holy, holy Lord, God of power and might

Words: Unknown

Music: Franz Peter Schubert, 1797-1828; Richard Proulx, b. 1937

S131.

Holy, holy, holy Lord, God of power and might

Words: Unknown

Music: Gerald R. Near, b. 1942

S132.

Christ has died

Words: Unknown

Music: Bruce E. Ford, b. 1947

S133.

Therefore we proclaim the mystery of faith

Words: Unknown

Music: Mason Martens, b. 1933

S134.

Christ has died

Words: Unknown

Music: Richard Proulx, b. 1936

S135.

Christ has died

Words: Unknown

Music: Jackson Hill, b. 1941

S136.

Therefore, according to his command, O Father

Words: Unknown

Music: Mason Martens, b. 1933

S137.

Therefore, according to his command, O Father

Words: Unknown

Music: Mason Martens, b. 1933

S138.

Therefore, according to his command, O Father

Words: Unknown

Music: McNeil Robinson II, b. 1943

S139.

We praise you, we bless you

Words: Unknown

Music: Mason Martens, b.1933

S140.

We praise you, we bless you

Words: Unknown

Music: Richard Proulx, b. 1937

S141.

We praise you, we bless you

Words: Unknown

Music: McNeil Robinson II, b. 1943

S142.

Conclusian of Eucharistic Prayer and Amen

Song credits not available

S143.

Amen

Words: Unknown

Music: Mason Martens, b. 1933

S144.

Amen

Words: Unknown

Music: Henri Dumont, 1610-1684 ; Mason Martens, b. 1933

S145.

Amen

Words: Unknown

Music: Henri Dumont , 1610-1684; Mason Martens, b. 1933

S146.

Amen

Words: Unknown

Music: McNeil Robinson II, b. 1943

S147.

Amen

Words: Unknown

Music: McNeil Robinson II, b. 1943

S148.

As our Savior Christ has taught us, we now pray

Words: Unknown

Music: Mason Martens, b. 1933

S149.

Our Father in heaven

Words: Unknown

Music: McNeil Robinson II, b. 1943

S150.

Our Father in heaven

Words: Unknown

Music: David Hurd, b. 1950

S151.

Fraction Anthem: Christ our Passover

Words: Book of Common Prayer

Music: David Hurd, b. 1950

S152.

Fraction Anthem: Christ our Passover

Words: Book of Common Prayer

Music: Mason Martens, b. 1933

S153.

Fraction Anthem: Christ our Passover

Words: Unknown

Music: Mason Martens, b. 1933

S154.

Fraction Anthem: Christ our Passover

Words: Unknown

Music: David Hurd, b. 1950

S155.

Fraction Anthem: Christ our Passover

Words: Unknown

Music: George R. Near, b. 1942

S156.

Fraction Anthem: Christ our Passover

Words: Unknown

Music: George R. Near, b. 1942

S157.

Fraction Anthem: O Lamb of God

Words: Unknown

Music: John Merbecke

S158.

Fraction Anthem: O Lamb of God

Words: Unknown

Music: Healey Willan, 1880-1968

S159.

Fraction Anthem: O Lamb of God

Words: Unknown

Music: Charles Winfred Douglas, 1867-1944

S160.

Fraction Anthem: O Lamb of God

Words: Unknown

Music: Mason Martens, b. 1933

S161.

Fraction Anthem: O Lamb of God

Words: Unknown

Music: David Hurd, b. 1950

S162.

Fraction Anthem: O Lamb of God

Words: Unknown

Music: Richard Felciano, b. 1930

S163.

Fraction Anthem: O Lamb of God

Words: Unknown

Music: Robert Powell, b. 1932

S164.

Fraction Anthem: Jesus, Lamb of God

Words: Unknown

Music: Franz Peter Schubert, 1797-1828; Richard Proulx, b. 1937

S165.

Fraction Anthem: Jesus, Lamb of God

Words: Unknown

Music: William Mathias, b. 1934

S166.

Fraction Anthem: Jesus, Lamb of God

Words: Unknown

Music: George R. Near, b. 1942

S167.

Fraction Anthem: The disciples knew the Lord Jesus

Words: Unknown

Music: Mason Martens, b. 1933

S168.

Fraction Anthem: My flesh is food indeed

Words: Unknown

Music: Mason Martens, b. 1933

S169.

Fraction Anthem: My flesh is food indeed

Words: Unknown

Music: Ray W. Urwin, b. 1950

S170.

Fraction Anthem: Whoever eats this bread

Words: Unknown

Music: Mason Martens, b. 1933

S171.

Fraction Anthem: Be known to us

Words: Unknown

Music: Mason Martens, b. 1933

S172.

Fraction Anthem: Blessed are those who are called

Words: Unknown

Music: Mason Martens, b. 1933

S173.

Our help is in the Name of the Lord

Song credits not available

S174.

Dismissals

Song credits not available

S175.

Dismissals in Easter Season

Song credits not available

S176.

Dismissals in Easter Season

Words: Unknown

Music: David Hurd, b. 1950

Service Music: Canticles

(Return to top)
S177.

A Song of Creation

Words: Anon.

Music: Unknown

S178.

A Song of Creation

Words: Anon.

Music: Stephen Elvey, 1805-1960; James Turle, 1802-1882; John Robinson, 1682-1762

S179.

A Song of Creation

Words: Anon.

Music: Jonathan Battishill, 1738-1801; John F. Burrows, 19th cent.

S180.

A Song of Praise

Words: Unknown

Music: Bruce E. Ford, b. 1947

S181.

A Song of Praise

Words: Unknown

Music: George A. MacFarren, 1813-1887

S182.

A Song of Praise

Words: Unknown

Music: John Jones, 1728-1796

S183.

A Song of Praise

Words: Unknown

Music: J. Soaper, 1743-1794

S184.

A Song of Praise

Words: Unknown

Music: John Goss, 1800-1880

S185.

The Song of Mary

Words: Unknown

Music: Bruce E. Ford, b. 1947; Charles Winfred Douglas, 1867-1944

S186.

The Song of Mary

Words: Unknown

Music: William Crotch, 1775-1847

S187.

The Song of Mary

Words: Unknown

Music: Samuel Wesley, 1766-1837

S188.

The Song of Mary

Words: Unknown

Music: Henry Walford Davies, 1869-1941

S189.

The Song of Mary

Words: Unknown

Music: Benjamin Hutto, b. 1947

S190.

The Song of Zechariah

Words: Unknown

Music: Bruce E. Ford, b. 1947

S191.

The Song of Zechariah

Words: Unknown

Music: Edward John Hopkins, 1818-1901

S192.

The Song of Zechariah

Words: Unknown

Music: Thomas Attwood, 1765?-1838

S193.

The Song of Zechariah

Words: Unknown

Music: George Marusell Garrett, 1834-1897

S194.

The Song of Zechariah

Words: Unknown

Music: Richard Lloyd, b. 1933

S195.

The Song of Zechariah

Words: Unknown

Music: William Morley, 1680-1731

S196.

The Song of Simeon

Words: Unknown

Music: Bruce E. Ford, b. 1947

S197.

The Song of Simeon

Words: Unknown

Music: John Naylor, 1838-1897

S198.

The Song of Simeon

Words: Unknown

Music: Frederick A. Gore Ouseley, 1825-1909

S199.

The Song of Simeon

Words: Unknown

Music: John Blow, 1659?-1708

S200.

The Song of Simeon

Words: Unknown

Music: Michael Wise, 1648?-1687

S201.

Glory be to God

Words: Unknown

Music: John Merbecke, 1510?-1585?

S202.

Glory be to God

Words: Unknown

Music: Healey Willan, 1880-1968

S203.

Glory be to God

Words: Unknown

Music: Charles Winfred Douglas, 1867-1944

S204.

Glory be to God

Song credits not available

S205.

We Praise Thee

Words: Unknown

Music: Alastair Cassels-Brown, b. 1927

S206.

We Praise Thee

Words: Unknown

Music: Stephen Elvey, 1805-1860; Richard Farrant, 1525?-1580

S207.

We Praise Thee

Words: Unknown

Music: T. Norris, 1741-190; William Henry Havergal, 1793-1870

S208.

The Song of Moses

Words: Unknown

Music: Bruce E. Ford, b. 1947; Norman Mealy, b. 1923

S209.

The Song of Moses

Words: Unknown

Music: James Turle, 1802-1882

S210.

The Song of Moses

Words: Unknown

Music: Richard Wayne Dirksen, b. 1921

S211.

The Song of Moses

Words: Unknown

Music: Henry Edward Dibdin, 1813-1866

S212.

The Song of Moses

Words: Unknown

Music: Daniel Pinkham, b. 1923

S213.

The First song of Isaiah

Words: Unknown

Music: Bruce E. Ford, b. 1947

S214.

The First song of Isaiah

Words: Unknown

Music: Ray Francis Brown, 1897-1965

S215.

The First song of Isaiah

Words: Unknown

Music: Robert Bremner, 1720-1789

S216.

The First song of Isaiah

Words: Unknown

Music: David Hurd, b. 1950

S217.

The Second Song of Isaiah

Song credits not available

S218.

The Second Song of Isaiah

Words: Unknown

Music: John Goss, 1800-1880

S219.

The Second Song of Isaiah

Words: Unknown

Music: Richard Clark, 1786-1856

S220.

The Second Song of Isaiah

Words: Unknown

Music: Ned Rorem, b. 1923

S221.

The Second Song of Isaiah

Words: Unknown

Music: Henry Purcell, 1659-1695; James Turle, 1802-1882

S222.

The Second Song of Isaiah

Words: Unknown

Music: Norman Mealy, b. 1923

S223.

The Third Song of Isaiah

Song credits not available

S224.

The Third Song of Isaiah

Song credits not available

S225.

The Third Song of Isaiah

Words: Unknown

Music: Herbert S. Oakeley, 1830-1903

S226.

The Third Song of Isaiah

Words: Unknown

Music: W. H. Longhurst, 1819-1904

S227.

The Third Song of Isaiah

Words: Unknown

Music: J. Marcus Ritchie, b. 1946

S228.

A Song of Creation

Song credits not available

S229.

A Song of Creation

Words: Unknown

Music: R. Goodson, 1655-1719

S230.

A Song of Creation

Words: Unknown

Music: Edwin George Monk, 1819-1909

S229.

A Song of Creation

Words: Unknown

Music: William Crotch, 1775-1847

S230.

A Song of Creation

Words: Unknown

Music: Thomas Attwood, 1765?-1838

S229.

A Song of Creation

Words: Unknown

Music: William Boyce, 1711-1779

S230.

A Song of Creation

Words: Unknown

Music: John Goss, 1800-1880

S229.

A Song of Creation

Words: Unknown

Music: R. Goodson, 1655-1719

S230.

A Song of Creation

Words: Unknown

Music: Edwin George Monk, 1819-1909

S231.

A Song of Praise

Song credits not available

S232.

A Song of Praise

Words: Unknown

Music: R. Tomlinson (18th cent.)

S233.

A Song of Praise

Song credits not available

S234.

A Song of Praise

Words: Unknown

Music: Thomas Attwood, 1765?-1838

S235.

A Song of Praise

Words: Unknown

Music: David Koehring, b. 1940

S236.

A Song of Praise

Words: Unknown

Music: John Rutter, b. 1945

S237.

A Song of Penitence

Words: Unknown

Music: Bruce E. Ford, b. 1947

S238.

A Song of Penitence

Words: Unknown

Music: Matthew Camidge, 1758-1844

S239.

A Song of Penitence

Words: Unknown

Music: Luke Flintoff, 1678-1727

S240.

A Song of Penitence

Words: Unknown

Music: Ned Rorem, b. 1923

S241.

A Song of Penitence

Words: Unknown

Music: Samuel Wesley, 1766-1837

S242.

The Song of Mary

Words: Unknown

Music: Bruce E. Ford, b. 1947

S243.

The Song of Mary

Words: Unknown

Music: William Henry Havergal, 1793-1870

S244.

The Song of Mary

Words: Unknown

Music: George Mursell Garrett, 1834-1897

S245.

The Song of Mary

Words: Unknown

Music: Benjamin Hutto

S246.

The Song of Mary

Words: Unknown

Music: W. Lawes, 1596-1662; Joseph Corfe, 1790-1820

S247.

The Song of Mary

Words: Unknown

Music: Betty Carr Pulkingham, b. 1928

S248.

The Song of Zechariah

Words: Unknown

Music: Bruce E. Ford, b. 1947

S249.

The Song of Zechariah

Words: Unknown

Music: Thomas Attwood Walmisley, 1814-1856

S250.

The Song of Zechariah

Words: Unknown

Music: John Fenstermaker, Jr., b. 1942

S251.

The Song of Zechariah

Words: Unknown

Music: Samuel Sebastian Wesley, 1810-1876

S252.

The Song of Zechariah

Words: Unknown

Music: Anon.

S253.

The Song of Simeon

Song credits not available

S254.

The Song of Simeon

Words: Unknown

Music: Bruce E. Ford, b. 1947

S255.

The Song of Simeon

Words: Unknown

Music: Thomas Purcell, d. 1682?

S256.

The Song of Simeon

Words: Unknown

Music: William Richard Bexfield, 1824-1853

S257.

The Song of Simeon

Words: Unknown

Music: Henry G. Ley, 1887-1962

S258.

The Song of Simeon

Words: Unknown

Music: Thomas Dupuis, 1733-1796

S259.

The Song of Simeon

Words: Unknown

Music: Charles Fisk, 1925-1983

S260.

The Song of Simeon

Words: Unknown

Music: Ronald Arnatt (b. 1930)

S261.

A Song to the Lamb

Words: Unknown

Music: Bruce E. Ford, b. 1947

S262.

A Song to the Lamb

Words: Unknown

Music: C. Hylton Stewart, 1884-1932

S263.

A Song to the Lamb

Words: Unknown

Music: E. Stanley Roper, 1878-1953

S264.

A Song to the Lamb

Words: Unknown

Music: Richard Woodward, 1744-1777

S265.

A Song to the Lamb

Words: Unknown

Music: Daniel Pinkham, b. 1923

S266.

A Song to the Lamb

Words: Unknown

Music: Calvin Hampton, 1938-1984

S267.

The Song of the Redeemed

Words: Unknown

Music: Bruce E. Ford, b. 1947

S268.

The Song of the Redeemed

Words: Unknown

Music: Thomas Purcell, d. 1682?

S269.

The Song of the Redeemed

Words: Unknown

Music: John Goss, 1800-1880

S270.

The Song of the Redeemed

Words: Unknown

Music: Henry Smart, 1813-1879

S271.

The Song of the Redeemed

Words: Unknown

Music: Maurice Greene, 1695-1755

S272.

Glory to God

Words: Unknown

Music: David Warren Steel, b. 1947

S273.

Glory to God

Words: Unknown

Music: Mason Martens, b. 1933

S274.

Glory to God

Song credits not available

S275.

Glory to God

Words: Unknown

Music: J. Harrison, 1808-1871

S276.

Glory to God

Words: Unknown

Music: Edward Hodges, 1796-1867

S277.

Gloria to God

Words: Unknown

Music: David Hurd, b. 1950

S278.

Gloria to God

Words: Unknown

Music: William Mathias, b. 1934

S279.

Glory to God

Words: Unknown

Music: Gerald R. Near, b. 1942

S280.

Glory to God

Words: Unknown

Music: Robert Powell, 1932

S281.

Glory to God

Words: Unknown

Music: Richard Felciano, b. 1930

S282.

You are God

Words: Unknown

Music: Bruce E. Ford, b. 1947

S283.

You are God

Words: Unknown

Music: Martin Luther, 1583-1546

S284.

You are God

Words: Unknown

Music: Thomas Attwood, 1765?-1838

S285.

You are God

Words: Unknown

Music: Benjamin Hutto, b. 1947

S286.

You are God

Words: Unknown

Music: Jonathan Battishill, 1738-1801

S287.

You are God

Words: Unknown

Music: Richard Wayne Dirksen, b. 1921

S288.

You are God

Words: Unknown

Music: Mason Martens, b. 1933

Hymns: The Daily Office

(Return to top)
1.

Father, we praise thee, now the night is over

Words: Percy Dearmer,1867-1936

Music: Ralph Vaughan Williams, 1872-1958

2.

Father, we praise thee, now the night is over

Words: Percy Dearmer, 1867-1936

Music: Roy F. Kehl, b. 1935

3.

Now that the daylight fills the sky

Words: John Mason Neale, 1818-1866; Peter Scagnelli, b. 1949; Charles Coffin, 1676-1749; John Chandler, 1806-1876

Music: Unknown

4.

Now that the daylight fills the sky

Words: John Mason Neale, 1818-1866; Peter Scagnelli, b. 1949; Charles Coffin, 1676-1749; John Chandler, 1806-1876

Music: Howard Don Small, b. 1932

5.

O splendor of God's glory bright

Words: Ambrose of Milan, 340-397; Robert Seymour Bridges, 1844-1930

Music: Richard Proulx, 1937-

6.

Christ, whose glory fills the skies

Words: Charles Wesley, 1707-1788

Music: Malcolm Williamson, b. 1931

7.

Christ, whose glory fills the skies

Words: Charles Wesley, 1707-1788

Music: William Henry Havergal, 1793-1870

8.

Morning has broken

Words: Eleanor Farjeon

Music: Alec Wyton, b. 1921

Other versions of this song:

9.

Not here for high and holy things

Words: Geoffrey Anketel Suddert-Kennedy, 1883-1929

Music: Elkanah Kelsay Dare, 1782-1826; Charles Winfred Douglas, 1867-1944

10.

New every morning is the love

Words: John Keble

Music: Elkanah Kelsay Dare, 1782-1826

Other versions of this song:

11.

Awake, my soul, and with the sun

Words: Thomas Ken

Music: François Hippolyte Barthélémon, 1741-1808

Other versions of this song:

12.

The golden sun lights up the sky

Words: Charles P. Price, b. 1920

Music: Ralph Vaughan Williams, 1872-1958

13.

The golden sun lights up the sky

Words: Charles P. Price, b. 1920

Music: Unknown

14.

O God, creation's secret force

Words: Ambrose of Milan, 340-397; John Mason Neale, 1818-1866; James Waring McCrady, b. 1938

Music: Unknown

15.

O God, creation's secret force

Words: Ambrose of Milan, 340-397; John Mason Neale, 1818-1866; James Waring McCrady, b. 1938

Music: Gerard Farrell, b. 1919

16.

Now let us sing our praise to God

Words: Anne K. LeCroy, b. 1930

Music: David Hurd, b. 1950

17.

Now let us sing our praise to God

Words: Anne K. LeCroy, b. 1930

Music: Arthur Hutchings, b. 1906

18.

As now the sun shines down at noon

Words: Charles P. Price, b. 1920; Carl P. Daw, Jr., b. 1944

Music: McNeil Robinson II, b. 1943

19.

Now Holy Spirit, ever One

Words: Ambrose of Milan, 340-397; James Waring McCrady, b. 1938

Music: Gerard Farrell, b. 1919

20.

Now Holy Spirit, ever One

Words: Ambrose of Milan, 340-397; James Waring McCrady, b. 1938

Music: William Knapp, 1698-1768; James Turle, 1802-1882

21.

O God of truth, O Lord of might

Words: Ambrose of Milan, 340-397; John Mason Neale, 1818-1866; James Waring McCrady, b. 1938

Music: Orlando Gibbons, 1583-1625

22.

O God of truth, O Lord of might

Words: Ambrose of Milan, 340-397; John Mason Neale, 1818-1866; James Waring McCrady, b. 1938

Music: Roy F. Kehl, b. 1935; David Schuler, b. 1954

23.

The fleeting day is nearly gone

Song credits not available

24.

The day thou gavest, Lord, is ended

Words: John Ellerton

Music: Clement Cotterill Scholefield, 1839-1904

Other versions of this song:

25.

O gracious Light, Lord Jesus Christ

Words: F. Bland Tucker, 1895-1984

Music: Thomas Tallis, 1505?-1585

26.

O gracious Light, Lord Jesus Christ

Words: F. Bland Tucker, 1895-1984

Music: Bruce Neswick, b. 1956

27.

O blest Creator, source of light

Words: Anne K. LeCroy

Music: David Dahl, b. 1937

28.

O blest Creator, source of light

Words: Anne K. LeCroy

Music: Franz Joseph Haydn, 1732-1809

29.

O Trinity of blessed light

Words: John Mason Neale, 1818-1866; Charles Coffin, 1676-1749; John Chandler, 1806-1876

Music: Franz Joseph Haydn, 1732-1809

30.

O Trinity of blessed light

Words: John Mason Neale, 1818-1866; Charles Coffin, 1676-1749; John Chandler, 1806-1876

Music: Alec Wyton, b. 1921

31.

Most Holy God, the Lord of heaven

Words: Anne K. LeCroy, b. 1930

Music: Vernon Griffiths, b. 1894

32.

Most Holy God, the Lord of heaven

Words: Anne K. LeCroy, b. 1930

Music: Roy Kehl, b. 1935

33.

Christ, Mighty Savior, Light of all creation

Words: Alan G. McDougall, 1895-1964; Anne K. LeCroy, b. 1930

Music: Ricahrd Proulx, b. 1937

34.

Christ, Mighty Savior, Light of all creation

Words: Alan G. McDougall, 1895-1964; Anne K. LeCroy, b. 1930

Music: Richard Wayne Dirksen, b. 1921

35.

Christ, Mighty Savior, Light of all creation

Words: Alan G. Mc Dougall, 1895-1964; Anne K. LeCroy, b. 1930

Music: David Hurd, b. 1950

36.

O gladsome Light, O grace of God the Father's face

Words: Robert Seymour Bridges, 1844-1930

Music: Louis Bourgeois, 1510?-1561?; Claude Goudimel, 1514-1572

37.

O brightness of the immortal Father's face

Words: Edward W. Eddis, 1825-1905

Music: Gerald Near, b. 1942

38.

Jesus, Redeemer of the world

Words: Anne K. LeCroy, b. 1930

Music: Richard P. Solly, b. 1952

39.

Jesus, Redeemer of the world

Words: Anne K. LeCroy, b. 1930

Music: Reginald Sparshatt Thatcher, 1888-1957

40.

O Christ, you are both light and day

Words: Charles P. Price, b. 1920

Music: James McGregor, b. 1930

41.

O Christ, you are both light and day

Words: Charles P. Price, b. 1920

Music: David Hurd, b. 1950

42.

Now the day is over

Words: Sabine Baring-Gould

Music: Joseph Barnby, 1838-1896

Other versions of this song:

43.

All praise to thee, my God, this night

Words: Thomas Ken

Music: Thomas Tallis, 1505?-1585

Other versions of this song:

44.

To you before the close of day

Words: James Waring McCrady, b. 1938

Music: Gerard Farrell, b. 1919

45.

To you before the close of day

Words: James Waring McCrady, b. 1938

Music: James McGregor, b. 1930

46.

The duteous day now closeth

Words: Paul Gerhardt, 1607-1676; Robert Seymour Bridges, 1844-1930

Music: Heinrich Isaac, 1450?-1517; Johann Sebastian Bach, 1685-1750

Hymns: The Church Year

(Return to top)
47.

On this day, the first of days

Words: Henry Williams Baker, 1821-1877

Music: William Henry Havergal, 1793-1870

48.

O day of radiant gladness

Words: Christopher Wordsworth

Music: George Ratcliffe Woodward, 1848-1934

Other versions of this song:

49.

Come, let us with our Lord arise

Words: Charles Wesley, 1707-1788

Music: Walter Pelz, b. 1926; W. Thomas Jones, b. 1956

50.

This is the day the Lord hath made

Words: Isaac Watts

Music: John Playford, 1623-1686

Other versions of this song:

51.

We the Lord's people, heart and voice uniting

Words: John E. Bowers, b. 1923

Music: Richard Wayne Dirksen, b. 1921

52.

This day at thy creating word

Words: William Walsham How, 1823-1897

Music: Henry G. Ley, 1887-1962

53.

Once he came in blessing

Words: Jan Roh, 1485?-1547; Catherine Winkworth, 1827-1878

Music: Michael Weisse, d. 1534; Jack W. Burnam, b. 1946

54.

Savior of the nations, come

Words: Martin Luther, 1483-1546; Ambrose of Milan, 340-397; William M. Reynolds, 1812-1876; James Waring McCrady, b. 1938

Music: Melchior vulpius, 1560?-1616

55.

Redeemer of the nations, come

Words: Ambrose of Milan, 340-397; Charles P. Price, b. 1920

Music: David Hurd, b. 1950

56.

Rejoice! Rejoice!

Words: Latin, 9th century

Music: Thomas Helmore; Richard Proulx, b. 1937

Other versions of this song:

57.

Lo! he comes, with clouds descending

Words: Charles Wesley

Music: Thomas Augustine Arne , 1710-1778; Ralph Vaughan Williams, 1872-1958

58.

Lo! he comes, with clouds descending

Words: Charles Wesley

Music: John Francis Wade, 1711-1786; Vincent Francis Novello, 1781-1861

59.

Hark! a thrilling voice is sounding

Words: Unknown

Music: William Henry Monk, 1823-1889; Alan Gray, 1855-1935

60.

Creator of the stars of night

Words: Unknown

Music: Bruce Neswick, b. 1956

61.

Sleepers, wake! A voice astounds us

Words: Philipp Nicolai, 1556-1608; Carl P. Daw, Jr., b. 1944

Music: Hans Sachs, 1494-1576; Philip Nicolai, 1556-1608; Johann Sebastian Bach, 1685-1750

62.

Sleepers wake! A voice astounds us

Words: Carl P. Daw, Jr., b. 1944; Philipp Nicolai, 1556-1608

Music: Hans Sachs, 1494-1576; Philip Nicolai, 1556-1608; Jakob Praetorius, 1586-1651

63.

O heavenly Word, eternal Light

Words: Unknown

Music: Howard Don Small, b. 1932

64.

O heavenly Word, eternal Light

Song credits not available

65.

Oh, blest is Christ that came

Words: Charles P. Price, b. 1920; Frans Mikael Franzen, 1772-1847

Music: Unknown

66.

Come, thou long-expected Jesus

Words: Charles Wesley

Music: William Henry Havergal, 1793-1870

Other versions of this song:

67.

Comfort, comfort ye my people

Words: Isaiah 40:1–5; Johannes G. Olearius

Music: Claude Goudimel, 1514-1572

Other versions of this song:

68.

Rejoice! rejoice, believers

Words: Sarah B. Findlater, 1823-1908; Laurentius Laurenti, 1660-1722

Music: Unknown

69.

What is the crying at Jordan?

Words: Carol Christopher Drake, b. 1933

Music: Norman Mealy, b. 1923

70.

Sound the trumpet! Tell the message!

Words: Moir A. J. Waters, 1906-1980

Music: Robert Powell, b. 1932

71.

Hark! the glad sound! the Savior comes

Words: Philip Doddridge

Music: Unknown

72.

Hark! the glad sound! the Savior comes

Words: Philip Doddridge

Music: Thomas Haweis, 1734-1820; Samuel Webbe, 1740-1816; Craig Sellar Lang, 1891-1971

73.

The King shall come when morning dawns

Words: John Brownlie, 1859-1925

Music: William Jones, 1726-1800

74.

Blest be the King whose coming

Words: Federico F. Pagura, b. 1923; F. Pratt Green, b. 1903

Music: Melchior Teschner, 1584-1635; Ronald Arnatt, b. 1930

75.

There's a voice in the wilderness crying

Words: James Lewis Milligan, 1876-1961

Music: Henry Hugh Bancroft, b. 1904

76.

On Jordan's bank the Baptist's cry

Words: Charles Coffin

Music: William Henry Monk, 1823-1889

Other versions of this song:

77.

From east to west, from shore to shore

Words: Caelius Sedulius, 5th cent.; John Ellerton, 1826-1893

Music: Unknown

78.

O little town of Bethlehem

Words: Phillips Brooks

Music: Ralph Vaughan Williams, 1872-1958

79.

O little town of Bethlehem

Words: Phillips Brooks

Music: Lewis H. Redner, 1831-1908

80.

From heaven above to earth I come

Words: Martin Luther

Music: Hans Leo Hassler, 1564-1612

Other versions of this song:

81.

Lo, how a Rose e'er blooming

Words: German carol, 16th century

Music: Michael Praetorius, 1571-1621

Other versions of this song:

82.

Of the Father's love begotten

Words: Aurelius Prudentius

Music: Bruce Neswick, b. 1956

Other versions of this song:

83.

O come, let us adore him

Words: Latin hymn, 18th century; John F. Wade

Music: John Francis Wade, 1711-1786

Other versions of this song:

84.

Love came down at Christmas

Words: Christina Rossetti, 1830-1894

Music: David Evans, 1874-1948

85.

O Savior of our fallen race

Words: Gilbert E. Doan, b. 1930

Music: Bruce Neswick, b. 1956

86.

O Savior of our fallen race

Words: Gilbert E. Doan, b. 1930

Music: Percy Carter Buck, 1871-1947

87.

Hark! the herald angels sing

Words: Charles Wesley

Music: Felix Mendelssohn, 1809-1847; William H. Cummings, 1831-1915

Other versions of this song:

88.

Sing, O sing, this blessed morn

Words: Christopher Wordsworth, 1807-1855

Music: Geoffrey Turton Shaw, 1879-1943

89.

It came upon the midnight clear

Words: Edmund H. Sears

Music: Richard Storrs Willis, 1819-1900

90.

It came upon the midnight clear

Words: Edmund H. Sears

Music: Arthur Seymour Sullivan, 1842-1900

91.

Break forth, O beauteous heavenly light

Words: Johann Rist

Music: Johann Schop, d. 1665?; Johann Sebastian Bach, 1685-1750

Other versions of this song:

92.

Ideo, Ideo

Words: Piae Cantiones, 1582

Music: Gustav Theodore Holst, 1874-1934

Other versions of this song:

93.

come and worship, come and worship

Words: James Montgomery

Music: Henry Thomas Smart, 1813-1879

Other versions of this song:

94.

While shepherds watched their flocks by night

Words: Nahum Tate

Music: Craig Sellar Lang, 1891-1971

95.

While shepherds watched their flocks by night

Words: Nahum Tate

Music: MacNeil Robinson II, b. 1943

96.

Gloria in excelsis Deo

Words: French carol

Music: Edward Shippen Barnes, 1887-1958

Other versions of this song:

97.

Dost thou in a manger lie

Words: Jean Mauburn; Micheal R. Carson

Music: Jack W. Burnam, b. 1946

Other versions of this song:

98.

Unto us a boy is born

Words: Percy Dearmer, 1867-1936

Music: Geoffrey Turton Shaw, 1879-1943

99.

Go tell it on the mountain

Words: Southern folk song

Music: Horace Clarence Boyer, b. 1935

Other versions of this song:

100.

Joy to the world! the Lord is come

Words: Isaac Watts

Music: George Frederic Handel, 1685-1759; Lowell Mason, 1792-1872

Other versions of this song:

101.

Away in a manger, no crib for his bed

Words: Martin Luther; Little Children's Book for Schools and Families, 1885

Music: William James Kirkpatrick, 1838-1921; Ralph Vaughan Williams, 1872-1958

Other versions of this song:

102.

Once in royal David's city

Words: Cecil Frances Alexander

Music: Henry John Gauntlett, 1805-1876; Arthur Henry Mann, 1850-1929

Other versions of this song:

103.

Come, join the angel throng

Words: Ruth Fox Hume

Music: David Hurd, b. 1950

Other versions of this song:

104.

A stable lamp is lighted

Words: Richard Wilbur, b. 1921

Music: David Hurd, b. 1950

105.

O tidings of comfort and joy

Words: English carol

Music: Charles Winfred Douglas, 1867-1944

Other versions of this song:

106.

Christians, awake, salute the happy morn

Words: John Byrom, 1692-1763

Music: John Wainwright, 1723-1768

107.

Good Christian friends, rejoice

Words: Heinrich Seuse; John Mason Neale (adapter)

Music: Charles Winfred Douglas, 1867-1944

Other versions of this song:

108.

Now yield we thanks and praise to Christ

Words: Howard Chandler, Robbins, 1876-1952

Music: Ahasuerus Fritsch, 1629-1701; Johann Sebastian Bach, 1685-1759

109.

Nowell, Nowell, Nowell, Nowell

Words: English carol; Christmas Carols, W. Sandys, 1833

Music: John Stainer, 1840-1901; Healey Willan, 1880-1968

Other versions of this song:

110.

Venite adoremus Dominum

Words: Unknown

Music: Charles Winfred Douglas, 1867-1944; Leo Sowerby, 1895-1968

111.

Silent night, holy night

Words: Joseph Mohr

Music: Franz Xaver Gruber, 1787-1863; Carl H. Reinecke, 1824-1910

Other versions of this song:

112.

In the bleak midwinter

Words: Christina G. Rossetti

Music: Gustav Theodore Holstm 1874-1934

Other versions of this song:

113.

A la ru, a la mè

Words: John Donald Robb, b. 1892

Music: John Donald Robb, b. 1892

Language: Spanish, English

114.

Jesus your King is born

Words: Jesse Edgar Middleton, 1872-1960

Music: Frederick Jackisch, b. 1922

115.

This, this is Christ the King

Words: William Chatterton Dix

Music: Unknown

Other versions of this song:

116.

I come, the great Redeemer cries

Words: Advent Harp

Music: Ralph Vaughan Williams, 1872-1958

Other versions of this song:

117.

Brightest and best of the stars of the morning

Words: Reginald Heber

Music: James Proctor Harding, 1850-1911

118.

Brightest and best of the stars of the morning

Words: Reginald Heber

Music: Unknown

119.

As with gladness men of old

Words: William Chatterton Dix

Music: Conrad Kocher, 1786-1872; William Henry Monk, 1823-1889

Other versions of this song:

120.

The sinless one to Jordan came

Words: George B. Timms, b. 1910

Music: Arthur Hutchings, b. 1906

121.

Christ, when for us you were baptized

Words: F. Bland Tucker, 1895-1984

Music: Unknown

122.

Alleluia, song of gladness

Words: John Mason Neale

Music: Jackson Hill, b. 1941

123.

Alleluia, song of gladness

Words: John Mason Neale

Music: Richard Proulx, b. 1937; Jackson Hill, b. 1941

124.

What star is this, with beams so bright

Words: Charles Coffin, 1676-1749; John Chandler, 1807-1876

Music: Michael Praetorius, 1571-1621

125.

The people who in darkness walked

Words: John Morison, 1749-1798

Music: Leo Sowerby, 1895-1968

126.

The people who in darkness walked

Words: John Morison, 1749-1798

Music: Thomas Ravenscroft, 1592?-1635?

127.

Earth has many a noble city

Words: Marcus Aurelius Clemens Prudentius, 348-401?

Music: William Henry Havergal; K. D. Smith, 1928-

128.

O star of wonder, star of night

Words: John Henry Hopkins Jr.

Music: John Henry Hopkins, Jr., 1820-1891

Other versions of this song:

129.

Christ upon the mountain peak

Words: Brian A. Wren, b. 1936

Music: Cyril Vincent Taylor, b. 1907

130.

Christ upon the mountain peak

Words: Brian A. Wren, b. 1936

Music: Peter Cutts, b. 1937

131.

When Christ's appearing was made known

Words: Caelius Sedulius, 5th cent.; John Mason Neale, 1818-1866

Music: Carol Doran, b. 1936

132.

When Christ's appearing was made known

Words: Caelius Sedulius, 5th cent.; John Mason Neale, 1818-1866

Music: Hans Leo Hassler, 1564-1612

133.

O Light of Light, Love given birth

Words: Laurence Housman, 1865-1959

Music: Cary Ratcliff, b. 1953

134.

O Light of Light, Love given birth

Words: Laurence Housman, 1865-1959

Music: James McGregor, b. 1930

135.

Songs of thankfulness and praise

Words: Christopher Wordsworth, 1807-1855; F. Bland Tucker, 1895-1984

Music: Jakob Hintze, 1622-1702; Johann Sebastian Bach, 1685-1750

136.

O wondrous type! O vision fair

Words: John Mason Neale, 1818-1866

Music: Roy F. Kehl, b. 1935; Thomas Foster, b. 1938

137.

O wondrous type! O vision fair

Words: John Mason Neale, 1818-1866

Music: William Knapp, 1698-1768; James Turle, 1802-1882; Sydney Hugo Nicholson, 1875-1947

138.

All praise to you, O Lord

Words: Hyde W. Beadon

Music: Charles Lockhart, 1745-1815

Other versions of this song:

139.

When Jesus went to Jordan's stream

Words: Martin Luther, 1483-1546; F. Bland Tucker, 1895-1984

Music: Lucas Osiander, 1534-1604

140.

Wilt thou forgive that sin, where I begun

Words: John Donne, 1573-1631

Music: John Hilton, 1599-1657; Roy F. Kehl, b. 1935; Elizabeth Poston, b. 1905

141.

Wilt thou forgive that sin, where I begun

Words: John Donne, 1573-1631

Music: Johann Sebastian Bach, 1685-1750

142.

Lord, who throughout these forty days

Words: Claudia Frances Hernaman, 1838-1898

Music: Richard Redhead, 1820-1901

143.

The glory of these forty days

Words: Gregory the Great

Music: Johann Sebastian Bach, 1685-1750

Other versions of this song:

144.

Lord Jesus, Sun of Righteousness

Words: Anne K. LeCroy, b. 1930

Music: Harold Darke, 1888-1976

145.

Now quit your care and anxious fear and worry

Words: Percy Dearmer, 1867-1936

Music: Martin Fallas Shaw, 1875-1958

146.

Now let us all with one accord

Words: Gregory the Great, 540-604

Music: Roy F. Kehl, b. 1935; Morgan F. Simmons, b. 1929

147.

Now let us all with one accord

Words: Gregory the Great, 540-604

Music: Freeman Lewis, 1780-1859; Thomas Foster, b. 1938

148.

Creator of the earth and skies

Words: Donald W. Hughes, 1911-1967

Music: Jeremiah Clarke, 1670-1707

149.

Eternal Lord of love, behold your Church

Words: Thomas H. Cain, b. 1931

Music: Charles Winfred Douglas, 1867-1944

150.

Forty days and forty nights

Words: George Hunt Smyttan, 1822-1870

Music: Martin Herbst, 1654-1681; William Henry Monk, 1823-1889

151.

From deepest woe I cry to thee

Words: Martin Luther, 1483-1546; Catherine Winkworth, 1827-1878

Music: Martin Luther, 1483-1546; Johann Herman Schein, 1586-1630

152.

Kind Maker of the world

Words: Gregory the Great, 540-604

Music: Unknown

153.

Liturgy of the Palms

Song credits not available

154.

All glory, laud, and honor

Words: Theodulph of Orleans, d. 821; John Mason Neale, 1818-1866

Music: Melchior Teschner, 1584-1635; William Henry Monk, 1823-1889

155.

All glory, laud, and honor

Words: Theodulph of Orleans, d. 821; John Mason Neale, 1818-1866

Music: Richard Proulx, b. 1937

156.

Ride on! ride on in majesty

Words: Henry H. Milman

Music: Graham George, b. 1912

Other versions of this song:

157.

Hosanna in the highest

Words: Unknown

Music: Howard E. Galley, b. 1929

158.

Ah, holy Jesus, how hast thou offended

Words: Johann Heermann

Music: Johann Cruger, 1598-1662

Other versions of this song:

159.

At the cross her vigil keeping

Words: Unknown

Music: Charles Winfred Douglas, 1867-1944

160.

Cross of Jesus, cross of sorrow

Words: William J. Sparrow-Simpson, 1860-1952

Music: John Stainer (1840-1901)

161.

The flaming banners of our King

Words: John Webster Grant, b. 1919; Venantius Honorius Fortunatus, 540?-600?

Music: David Hurd, b. 1950

162.

The royal banners forward go

Words: Venantius Honorius Fortunatus, 540?-600?

Music: David Hurd, b. 1950; Richard Proulx, b. 1937

163.

Sunset to sunrise changes now

Words: Clement of Alexandria, 170?-220?; Howard Chandler Robbins, 1876-1952

Music: Alec Wyton, 1921-; Elkanah Kelsay Dare, 1792-1826

164.

Alone thou goest forth, O Lord

Words: Peter Abelard

Music: Unknown

Other versions of this song:

165.

Sing, my tongue, the glorious battle

Words: Venantius Honorius Fortunatus, 540?-600?; John Mason Neale, 1818-1866

Music: Unknown

166.

Sing, my tongue, the glorious battle

Words: Venantius Honorius Fortunatus, 540?-600?; John Mason Neale, 1818-1866

Music: David Hurd, b. 1950

167.

There is a green hill far away

Words: Cecil Frances Alexander

Music: William Horsley, 1744-1858

Other versions of this song:

168.

O sacred head, sore wounded

Words: Arnulf of Leuven; Paul Gerhardt

Music: Hans Leo Hassler, 1564-1612; Johann Sebastian Bach, 1685-1750

169.

O sacred head, sore wounded

Words: Arnulf of Leuven; Paul Gerhardt

Music: Hans Leo Hassler, 1564-1612

170.

To mock your reign, O dearest Lord

Words: F. Pratt Green, b. 1903

Music: Thomas Tallis, 1505?-1585; John Wilson, 1905-

171.

Go to dark Gethsemane

Words: James Montgomery

Music: Richard Redhead, 1820-1901

Other versions of this song:

172.

Were you there when they crucified my Lord?

Words: African-American spiritual

Music: Charles Winfred Douglas, 1867-1944

Other versions of this song:

173.

O sorrow deep!

Words: Friedrich von Spee, 1591-1635; Charles Winfred Douglas, 1867-1944; James Waring McCrady, b. 1938; Johann Rist, 1607-1667

Music: Unknown

174.

At the Lamb's high feast we sing

Words: Robert Campbell, 1814-1868

Music: Jakob Hintze, 1622-1802; Johann Sebastian Bach, 1685-1750

175.

hail thee, festival day

Words: Venantius H. Fortunatus

Music: Ralph Vaughan Williams, 1872-1958

176.

Over the chaos of the empty waters

Words: Unknown

Music: Robert Roth, b. 1928

177.

Over the chaos of the empty waters

Words: Unknown

Music: Hank Beebe, b. 1926

178.

Alleluia, alleluia! Give thanks to the risen Lord

Words: Donald Fishel, b. 1950

Music: Donald Fishel, b. 1950; Betty Pulkingham, 1928-; Charles Mallory, b. 1950; George Mims, b. 1938

179.

Welcome, happy morning! age to age shall say

Words: Venantius H. Fortunatus

Music: Arthur Seymour Sullivan, 1842-1900

180.

He is risen, he is risen!

Words: Cecil Frances Alexander

Music: Joachim Neander, 1650-1680

Other versions of this song:

181.

Awake and sing the song

Words: William Hammond

Music: William Henry Monk, 1823-1889; Cyril Winn, 1884-1973

Other versions of this song:

182.

Christ is alive! Let Christians sing

Words: Brian Wren

Music: Lowell Mason, 1792-1872

Other versions of this song:

183.

Christians, to the Paschal victim

Words: Wigbert [Wipo of Burgundy], d. 1050?

Music: Wigbert [Wipo of Burgundy], d. 1050?

184.

Alleluia

Words: Michael Weisse, 1480-1534; Catherine Winkworth, 1827-1878

Music: Hans Leo Hassler, 1564-1612

185.

Christ Jesus lay in death's strong bands

Words: Martin Luther, 1483-1546; Richard Massie, 1800-1887

Music: Unknown

186.

Christ Jesus lay in death's strong bands

Words: Martin Luther, 1483-1546; Richard Massie, 1800-1887

Music: Johann Sebastian Bach, 1685-1750

187.

Through the Red Sea brought at last

Words: Ronald A. Knox, 1888-1957

Music: Unknown

188.

Love's redeeming work is done

Words: Charles Wesley

Music: Unknown

189.

Love's redeeming work is done

Words: Charles Wesley

Music: Robert Sherlaw Johnson, b. 1932

190.

Lift your voice rejoicing, Mary

Words: Elizabeth Rundle Charles, 1828-1896

Music: Thomas Foster, b. 1938

191.

Alleluia, alleluia! Hearts and voices heavenward raise

Words: Christopher Wordsworth

Music: Arthur Seymour Sullivan, 1842-1900

Other versions of this song:

192.

This joyful Eastertide

Words: George R. Woodward. 1848-1934

Music: Charles Wood, 1866-1926

193.

That Easter day with joy was bright

Words: Unknown

Music: Michael Praetorius, 1571-1621; John F. Erickson, b. 1938

194.

Jesus lives! thy terrors now

Words: Christian Furchtegott Gellert, 1714-1769; Francis Elizabeth Cox, 1812-1897

Music: Henry John Gauntlett

195.

Jesus lives! thy terrors now

Words: Christian Furchtegott Gellert, 1715-1769; Francis Elizabeth Cox, 1812-1897

Music: Cyril Vincent Taylor, 1907-

196.

Joy! joy! joy to the heart

Words: John Bennett, b. 1920

Music: William Albright, b. 1944

197.

Joy! joy! joy to the heart

Words: John Bennett, b. 1920

Music: Peter Cutts, b. 1937

198.

Thou hallowed chosen morn of praise

Words: John of Damascus, 8th cent.; John Mason Neale, 1818-1866

Music: Johann Hermann Schlein, 1586-1630

199.

Come, ye faithful, raise the strain

Words: John of Damascus

Music: Arthur Seymour Sullivan, 1842-1900

200.

Come, ye faithful, raise the strain

Words: John of Damascus

Music: Unknown

201.

On earth has dawned this day of days

Words: Nikolaus Hermann, 1480?-1561; Charles Sanford Terry, 1864-1936

Music: Nikolaus Hermann, 1480?-1561

202.

The Lamb's high banquet called to share

Words: John Mason Neale, 1818-186

Music: A. Gregory Murray, b. 1905; Roy F. Kehl, b. 1935

203.

Alleluia, alleluia

Words: Jean Tisserand

Music: Unknown

204.

Now the green blade riseth from the buried grain

Words: John M. C. Crum

Music: Marcel Dupré, 1886-1971; Roy F. Kehl, b. 1935; George Mims, b. 1938

Other versions of this song:

205.

Good Christians all, rejoice and sing

Words: Cyril A. Alington

Music: Melchior Vulpius, 1560?-1616

Other versions of this song:

206.

Alleluia, alleluia

Words: Jean Tisserand

Music: Richard Proulx, b. 1937

207.

Jesus Christ is risen today

Words: Latin hymn

Music: Unknown

Other versions of this song:

208.

The strife is o'er, the battle done

Words: Francis Pott, 1832-1909

Music: Giovanni Pierluigi da Palestrina; William Henry Monk

Other versions of this song:

209.

We walk by faith, and not by sight

Words: Henry Alford

Music: Gordon Slater, 1896-1979

Other versions of this song:

210.

The day of resurrection

Words: John of Damascus

Music: William Henry Monk, 1823-1889; Cyril Winn, 1884-1973

Other versions of this song:

211.

The whole bright world rejoices now

Words: Friedrich von Spee, 1591-1635; Percy Dearmer, 1867-1936

Music: Richard Wayne Dirksen, b. 1921

212.

Awake, arise, lift up your voice

Words: Christopher Smart, 1722-1771

Music: Thomas Haweis, 1734-1820; Samuel Webbe, 1740-1816

213.

Come away to the skies

Words: Charles Wesley, 1707-1788

Music: Jack W. Burnam, b. 1946; Marilyn J. Keiser, b. 1941

214.

Hail the day that sees him rise

Words: Charles Wesley

Music: Robert Williams, 1781-1821

Other versions of this song:

215.

See the Conqueror mounts in triumph

Words: Christopher Wordsworth, 1807-1855

Music: Charles Winfred Douglas, 1867-1944

216.

Hail thee, festival day

Words: Venantius Honorius Fortunatus, 540?-600?

Music: Ralph Vaughan Williams, 1872-1958

217.

A hymn of glory let us sing

Words: The Venerable Bede

Music: Bruce Neswick, b. 1956

218.

A hymn of glory let us sing

Words: The Venerable Bede

Music: Richard Proulx, b. 1937; E. Power Biggs, 1906-1977

219.

The Lord ascendeth up on high

Words: Arthur T. Russell, 1806-1874

Music: Michael Praetorius, 1571-1621

220.

O Lord Most High, eternal King

Words: F. Bland Tucker, 1895-1984; Benjamin Webb, 1819-1885

Music: Richard Solly

221.

O Lord Most High, eternal King

Words: F. Bland Tucker, 1895-1984; Benjamin Webb, 1819-1885

Music: Percy Carter Buck, 1871-1947

222.

Rejoice, the Lord of life ascends

Words: Albert F. Bayly, 1901-1984

Music: Horatio Parker, 1864-1919

223.

Hail this joyful day's return

Words: Hilary of Poitiers, 4th cent.; Robert Campbell, 1814-1868

Music: Unknown

224.

Hail this joyful day's return

Words: Hilary of Poitiers, 4th cent.; Robert Campbell, 1814-1868

Music: Jan O. Bender, b. 1909

225.

Hail thee, festival day

Words: Venantius Honorius Fortunatus, 540?-600?

Music: Ralph Vaughan Williams, 1872-1958

226.

Come, thou Holy Spirit bright

Words: Charles P. Price, b. 1920

Music: Adriaan Engels, b. 1906

227.

Come, thou Holy Spirit bright

Words: Charles P. Price, b. 1920

Music: William Albright, b. 1944

228.

Holy Spirit, font of light

Words: John Webster Grant, b. 1919

Music: Samuel Webbe, 1740-1816

229.

Spirit of mercy, truth, and love

Words: Anonymous

Music: M. Lee Suitor, b. 1942

230.

A mighty sound from heaven

Words: George B. Timms

Music: Alec Wyton, b. 1921

Other versions of this song:

231.

By all your saints still striving

Words: Horatio Bolton Nelson, 1823-1913

Music: Ralph Vaughan Williams, 1872-1958

232.

By all your saints still striving

Words: Horatio Bolton Nelson, 1823-1913

Music: David Evans, 1874-1948

233.

The eternal gifts of Christ the King

Words: Ambrose of Milan, 340-397

Music: A. Gregory Murray, b. 1905; David Hurd, b. 1950

234.

The eternal gifts of Christ the King

Words: Ambrose of Milan, 340-397

Music: Percy Carter Buck, 1871-1947

235.

Come sing, ye choirs exultant

Words: Jackson Mason, 1833-1889

Music: Michael Praetorius, 1571-1621; George Ratcliffe Woodward, 1848-1934

236.

King of the martyrs' noble band

Words: John Webster Grant, b. 1919

Music: Howard Don Small, b. 1932; Morgan F. Simmons, b. 1929

237.

Let us now our voices raise

Words: St. Joseph the Hymnographer

Music: Unknown

Other versions of this song:

238.

Blessed feasts of blessed martyrs

Words: John Mason Neale, 1818-1866

Music: Margaret W. Mealy, b. 1922

239.

Blessed feasts of blessed martyrs

Words: John Mason Neale, 1818-1866

Music: Charles Burney, 1726-1814

240.

Hearken to the anthem glorious

Words: Christopher Smart, 1722-1771

Music: David Thompson Childs, b. 1938

241.

Hearken to the anthem glorious

Words: Christopher Smart, 1722-1771

Music: Richard Redhead, 1820-1901; Percy William Whitlock, 1903-1946

242.

How oft, O Lord, thy face hath shone

Words: William Bright, 1824-1901

Music: Jane Manton Marshall, b. 1924

243.

When Stephen, full of power and grace

Words: Jan Struther, 1901-1953

Music: Eugene W. Hancock, b. 1929

244.

Come, pure hearts, in joyful measure

Words: Robert Campbell, 1814-1868

Music: Johann Balthasar König, 1691-1758 ; Johan Löhner, 1645-1705; Johann Sebastian Bach, 1685-1750

245.

Praise God for John, evangelist

Words: F. Samuel Janzow, b. 1913

Music: Arthur Seymour Sullivan, 1842-1900

246.

In Bethlehem a newborn boy

Words: Rosamond E. Herklots, b. 1905

Music: Wilbur Held, b. 1914

247.

Lully, lullay, thou little tiny child

Words: Robert Croo

Music: Martin Fallas Shaw, 1875-1958

Other versions of this song:

248.

To the Name of our salvation

Words: Unknown

Music: Caspar Ett, 1788-1847

249.

To the Name of our salvation

Song credits not available

250.

Now greet the swiftly changing year

Words: Jaroslav J Vajda, b. 1919

Music: Alfred V. Fedak, b. 1953

251.

O God, whom neither time nor space

Words: Horace Smith, 1836-1922

Music: John Playford, 1623-1686

252.

Jesus! Name of wondrous love

Words: W. Walsham How

Music: Unknown

Other versions of this song:

253.

Give us the wings of faith to rise

Words: Isaac Watts, 1674-1748

Music: Derek Williams, b. 1945

254.

You are the Christ, O Lord

Words: William Walsham How, 1823-1897

Music: Richard Wayne Dirksen, b. 1921

255.

We sing the glorious conquest

Words: John Ellerton, 1825-1893

Music: Felix Mendelssohn, 1809-1847

256.

A light from heaven shone around

Words: Gracia Grindal

Music: M. Lee Suitor, b. 1942

Other versions of this song:

257.

O Zion, open wide thy gates

Words: Jean-Baptiste de Santeul

Music: Unknown

Other versions of this song:

258.

Virgin-born, we bow before thee

Words: Reginald Heber, 1783-1826

Music: Claude Goudimel, 1514-1572

259.

Hail to the Lord who comes

Words: John Ellerton, 1826-1893

Music: Thomas Ravenscroft, 1592?-1635?; Richard Allison, 16th cent.; Ralph Vaughan Williams, 1872-1958

260.

Come now, and praise the humble saint

Words: George W. Williams, b. 1922

Music: Thomas Tallis, 1505?-1585

261.

By the Creator, Joseph was appointed

Words: Hieronimo Casanate, d. 1700

Music: Thomas Foster, b. 1938

262.

By the Creator, Joseph was appointed

Words: Hieronimo Casanate, d. 1700

Music: Hank Beebe, b. 1926

263.

The Word whom earth and sea and sky adore

Words: John Mason Neale, 1818-1866; Anne K. LeCroy, b. 1930

Music: Bruce Neswick, b. 1956

264.

The word whom earth and sea and sky adore

Words: John Mason Neale, 1818-1866; Anne K. LeCroy, b. 1930

Music: Orlando Gibbons, 1583-1625

265.

The angel Gabriel from heaven came

Words: Sabine Baring-Gould, 1834-1924

Music: Edgar Pettman, 1865-1943

266.

Gabriel of high degree

Words: Carl P. Daw, Jr., b. 1944

Music: Jack W. Burnam, b. 1946

267.

Praise we the Lord this day

Words: Anonymous

Music: Henry John Gauntlett, 1805-1876

268.

Ye who claim the faith of Jesus

Words: Vincent Stuckey Stratton Coles, 1845-1929; F. Bland Tucker, 1895-1984

Music: David Hurd, b. 1950

269.

Hail Mary, full of grace

Words: Vincent Stuckey Stratton Coles, 1845-1929; F. Bland Tucker, 1895-1984

Music: Conrad Kocher, 1786-1872

<