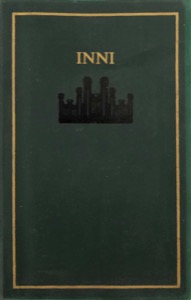 Inni della Chiesa di Gesù Cristo dei Santi degli Ultimi Giorni
Hymns, Italian.
Salt Lake City, Utah, USA; France; Milan, Italy; Belgium. The Church of Jesus Christ of Latter-day Saints.
1994. First edition. 202 songs.
Book © 1994.
---
References
List of songs
The songs in this collection have not yet been indexed.